Co-founder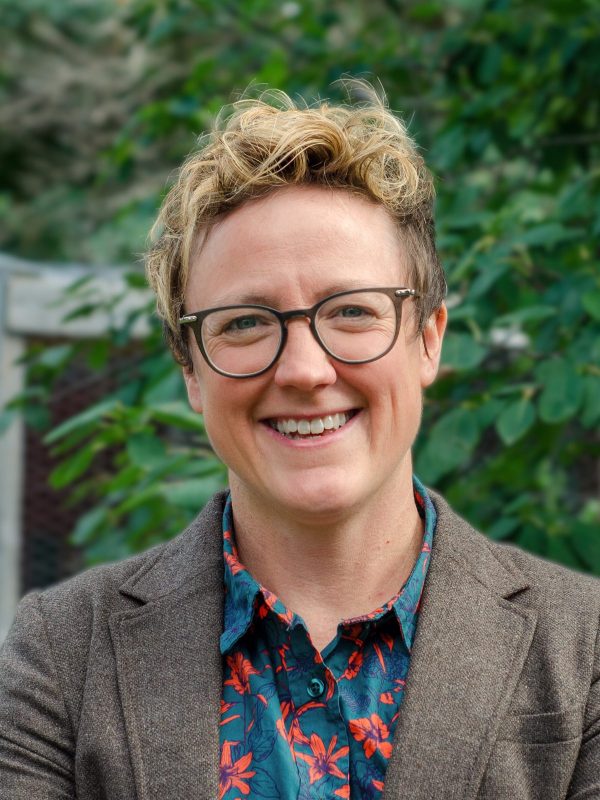 Erin is a parent, speaker, educator, and writer. She has worked with communities across the country who want to better understand child and adolescent development and cut through conflicting information about kids and technology. She is committed to bringing an equity lens and asset-based approach to our understanding of, and response to, youth and media. Her signature down-to-earth approach and sense of humor helps families and educators engage in complicated topics and leave feeling capable and motivated.
Erin has enjoyed bringing science and strategies to families and educators alongside her father Dr. David Walsh for nearly 20 years. They started together at the National Institute on Media and the Family before creating Spark & Stitch Institute in 2019. In addition to writing articles for several other organizations including Bolster Collaborative and Psychology Today, she co-authored the 10th Anniversary Edition of the national bestseller Why Do They Act That Way? A Survival Guide to the Adolescent Brain for You and Your Teen.
Before creating Spark & Stitch Institute in 2019, Erin taught undergraduate students for nine years with the Higher Education Consortium for Urban Affairs and was a Lead Program Facilitator for Youth Frontiers. Her work has been featured in local publications across the country as well as The Washington Post, Parents.com, PBS Kids for Parents, and Yahoo News. Erin has served on a number of community boards, including as board chair of YMCA Camp Widjiwagan, a wilderness-based youth development program. She has consulted with schools, school districts, parent groups and other youth serving organizations throughout North America on issues related to digital media, children, youth.

You deserve parent nights and professional development days that are warm, accessible, and actionable.
"Erin Walsh is a fantastic speaker and I recommend her without reservation. She knows her content and delivers it convincingly and tactfully. Her style is dynamic and methodical. The audience found her to be highly engaging. If you are considering Erin for your events I have full confidence that you will be as pleased as I am."
– Adam Seaman, Director, Youth Philanthropy Initiative
Listen to Erin's EDTalk:
Listen to Erin Walsh talk about the power of digital media for storytelling and youth voice through an undergraduate class she developed called Making Media, Making Change: