I have been cooking with my parents since I was a kid. Usually this involved sitting on the counter tasting the cookie dough batter (yes, with raw egg!), but not always. Sometimes I also helped by licking the brownie mix from the bowl with a spatula (wink, wink). My mom, in particular, loved to bake, and I loved being a part of it.
I also want my kids to grow up being comfortable in the kitchen, and when they head off to college (heck, even middle school) I want them to know how to do more than just boil water. I also know how important executive function skills are to healthy development, and creating and following through with plans provides excellent practice.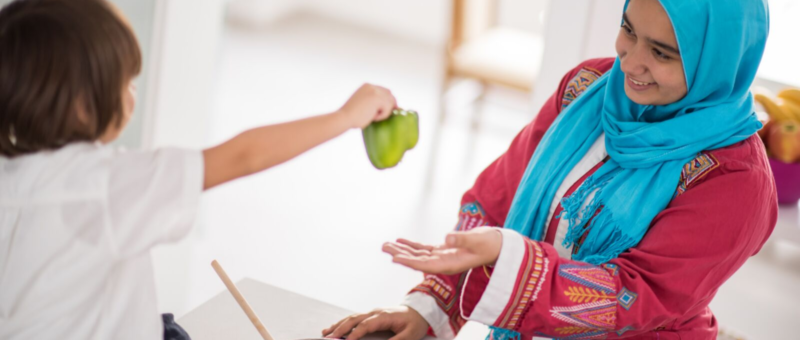 And while cooking with the kids means that meals take a little more time, I am convinced it'll be well worth the effort. Here are some of the strategies we use to accomplish this food goal:
Kiyah Duffey received her degree in Nutritional Epidemiology from the University of North Carolina at Chapel Hill and is now Director of Global Scientific Affairs and LA Sutherland Group. She is also a freelance nutrition consultant, blogger, and mother to three. In her day job, Kiyah's research aims to understand the association between diet, obesity and heart disease. She is the author of numerous scientific articles on these topics, and her work has been featured in Men's Health Magazine, USA Today, and the BBC News and on NPR's Morning Edition, Good Morning America, and the NBC Nightly News. But her true passion is food: reading and writing about it, shopping for it, talking about it, cooking it and sharing it with others. Someday she'll figure out how to marry her passion and expertise more fully; in the meantime you can follow her efforts to do so at www.ourregularlyscheduledprogram.com where she blogs about family, parenting, career, and the search for a healthy, balanced life. Or connect with her via facebook or Twitter.